Resort Amenities
Enjoy a Two-Acre Organic Garden, On-site Spa, and More
Set against the backdrop of beautiful Cascade Mountains, away from the hustle and bustle of downtown Leavenworth, Sleeping Lady Mountain Resort offers everything you need to unwind, reset and find your center.
Wander through our two-acre full certified organic garden, which provides much of the produce and herbs used in our resort restaurants, before indulging in a signature jade treatment at our serene on-site spa. Coming soon is our brand new pool and hot tub. Send photos of your outdoor adventures to friends and family with free resort-wide Wi-Fi – and be sure to stop by The Mercantile or the lobby gift shop to pick up snacks or a memento of your Leavenworth visit.
Organic Garden
The Organic Garden at Sleeping Lady offers guests and visitors a unique place to stroll, relax and enjoy nature. The fully certified two-acre garden provides much of the produce and herbs used in Sleeping Lady's restaurants, as well as fresh flowers. An elegant gazebo features natural gnarled wood beams and provides the perfect location for visitors to take in the beautiful mountain surroundings.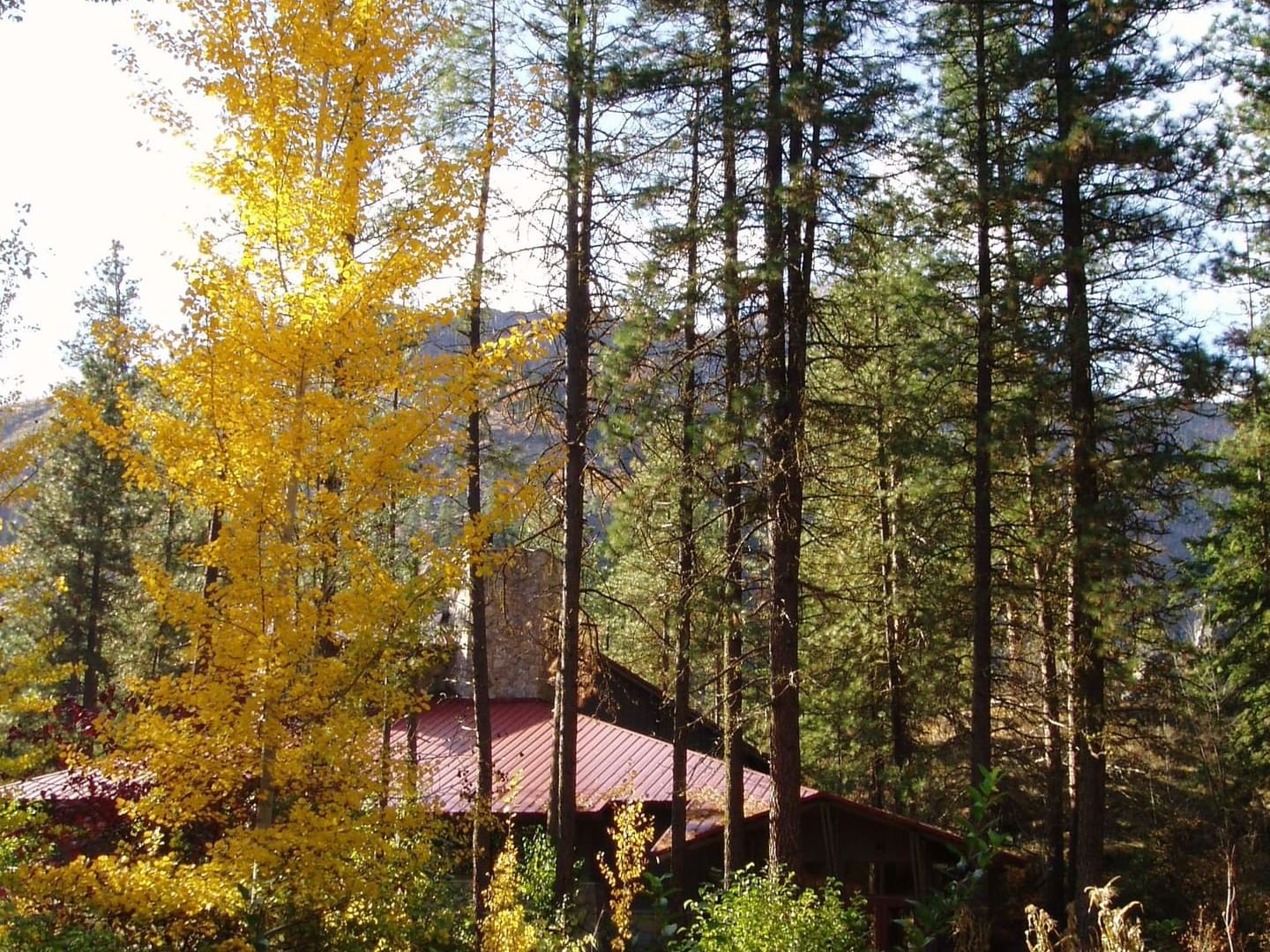 Wi-Fi
We offer complimentary Wi-Fi throughout all areas of the resort.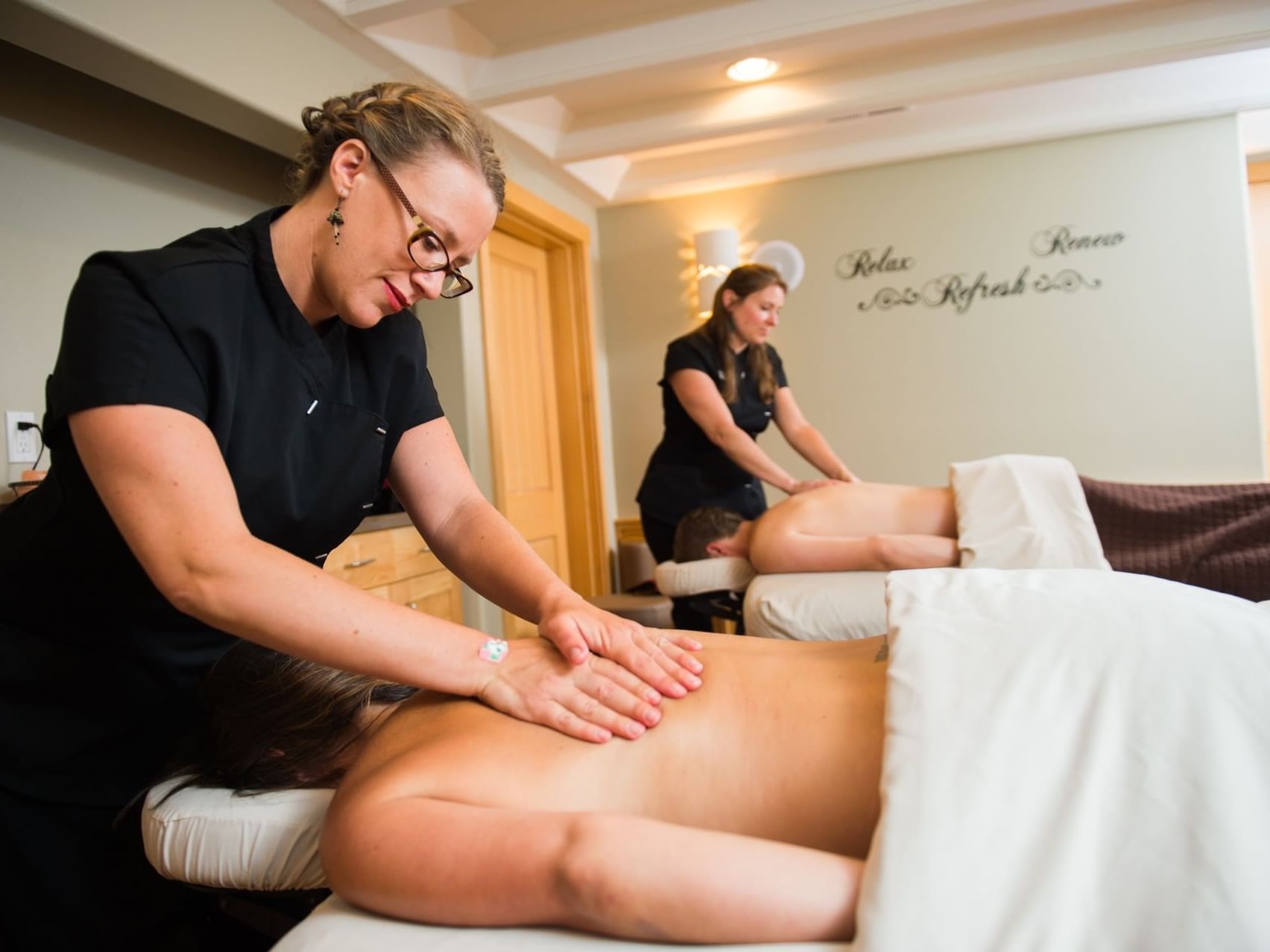 Aspen Leaf Day Spa
Escape to Aspen Leaf Day Spa, where you will have a relaxing and memorable spa experience.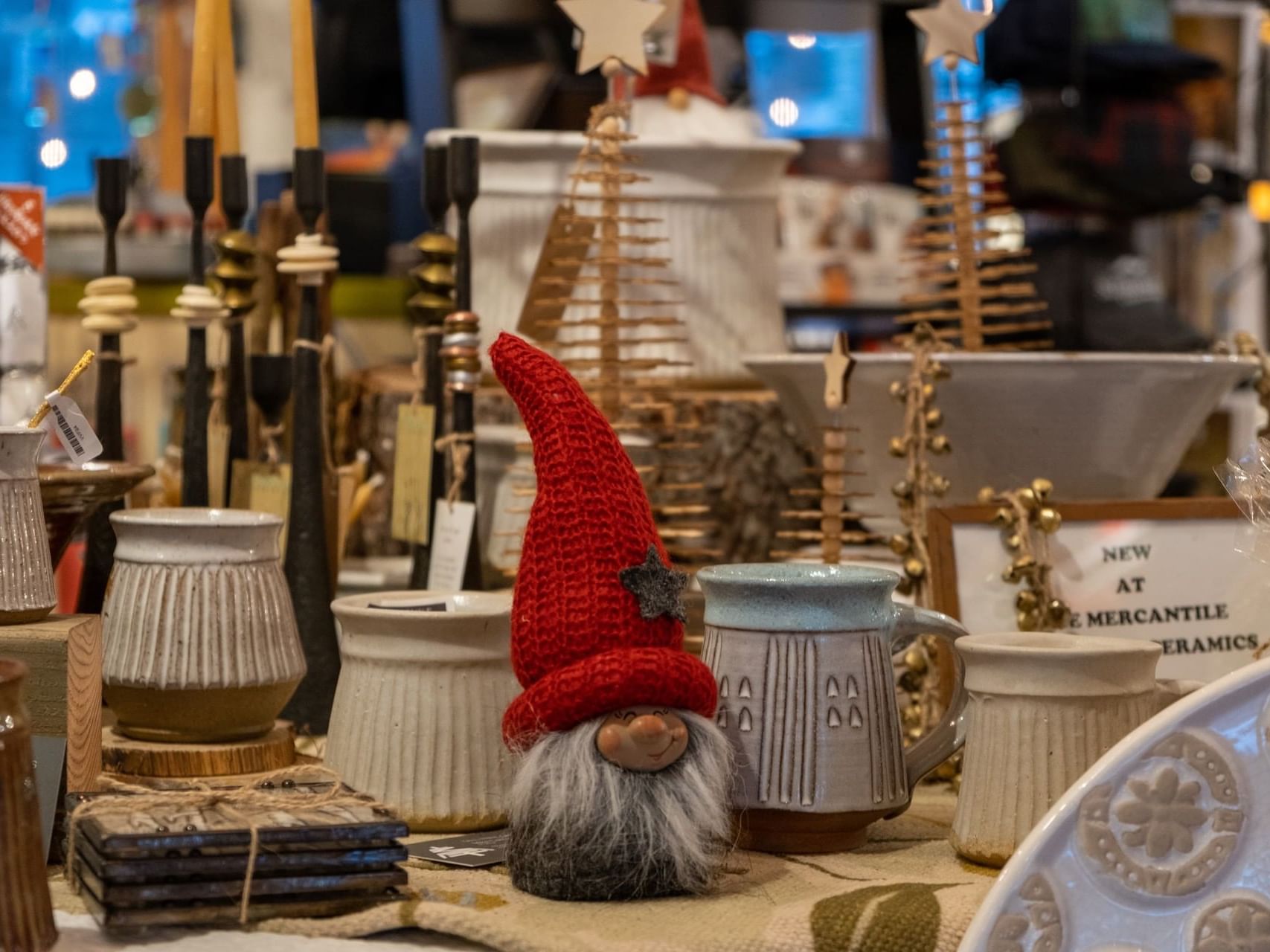 The Mercantile
Located within O'Grady's Pantry, The Mercantile offers unique gifts, apparel, books and works of art selected for their environmental sensitivity, fair trade certification, artisan craftsmanship or unique character.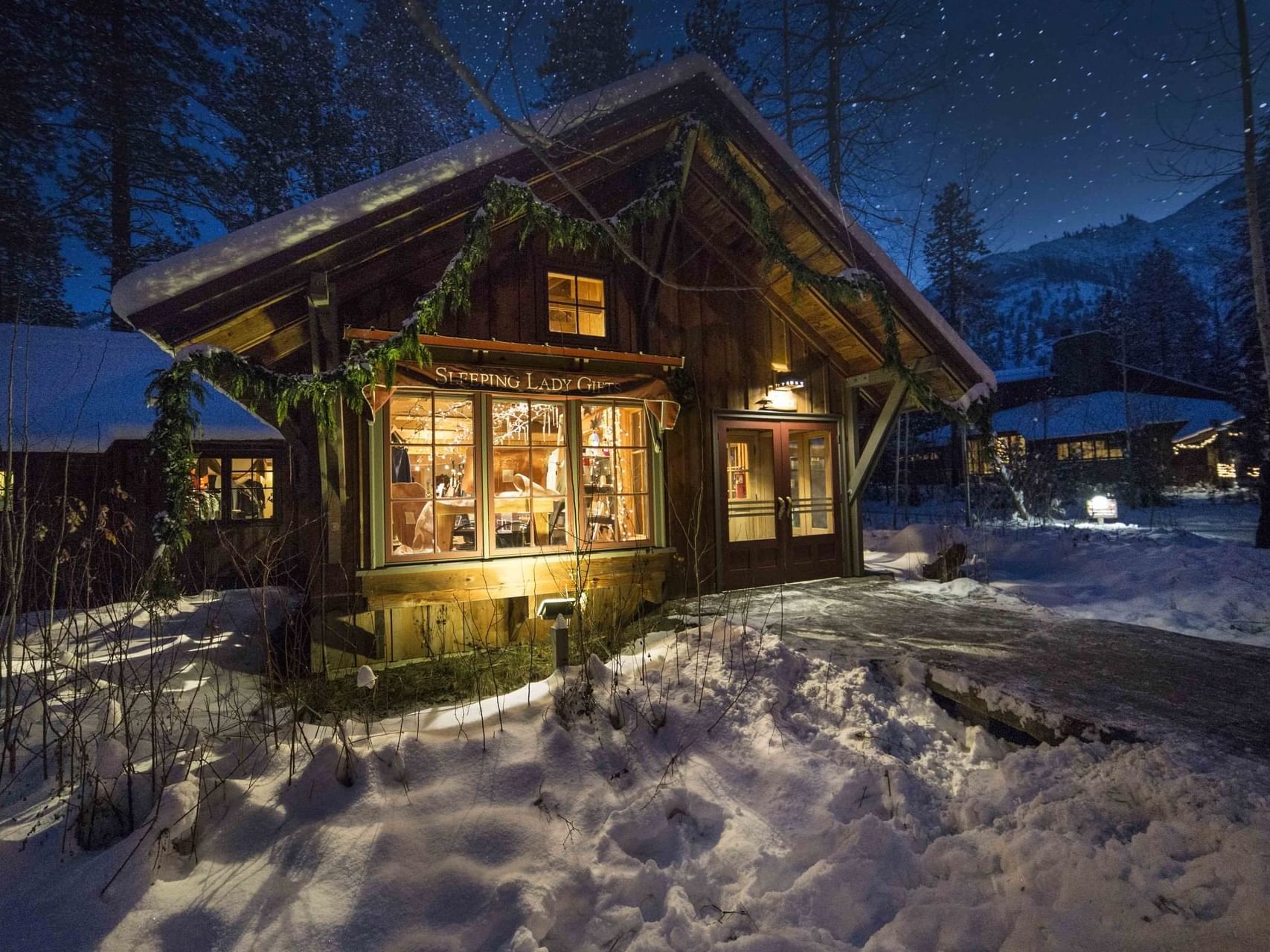 Sleeping Lady Gifts
Situated inside the lobby, you will find a few unique works by selected artists and authors to remember your visit to Sleeping Lady. You will also find with snacks and drinks including local beer and wines.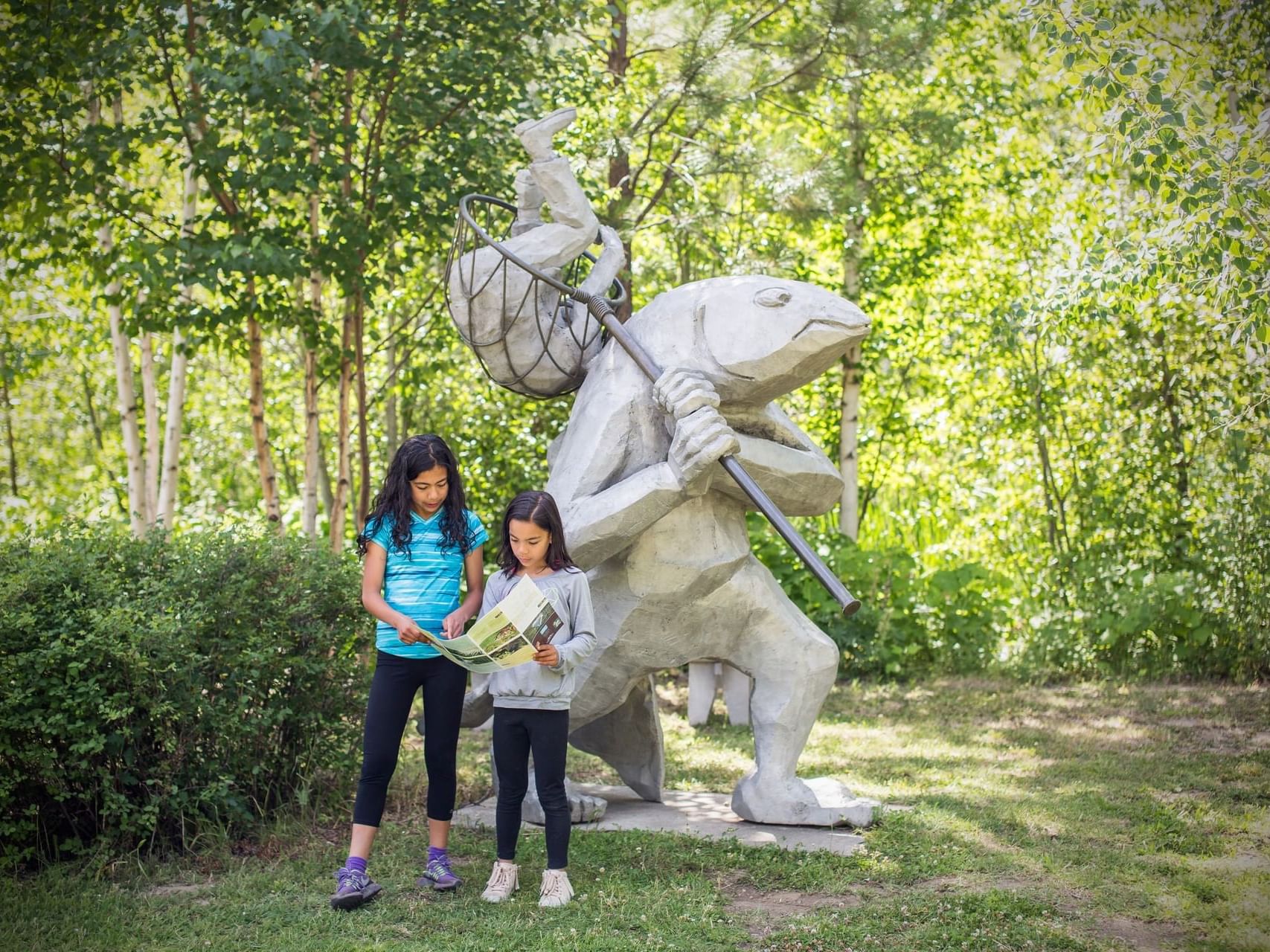 Art Walk
Enjoy the relaxing combination of nature and art with a self-guided art walk.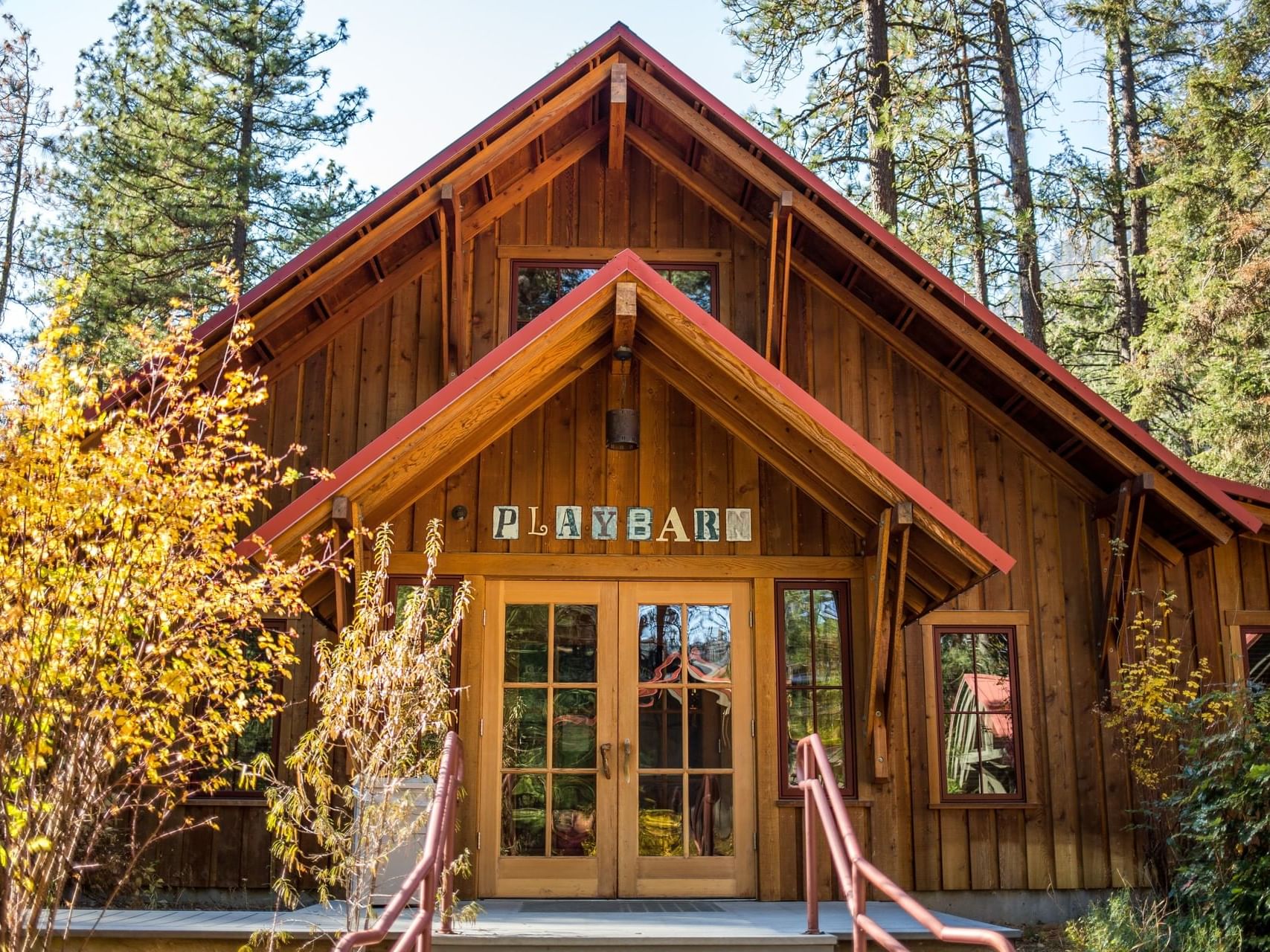 Play Barn
Open 7 days a week from 8am - 10pm, in an effort to keep everyone safe during the COVID recovery period th Play Barn is sanitized twice daily. We also request that families self-monitor occupany levels at 50% and use social distancing and hygiene practices. Enjoy our kid-friendly Play Barn responsibly.
Icicle Fund
You can also feel good knowing that every stay with us supports the Icicle Fund – a non-profit dedicated to assisting environmental, arts-based and culturally focused organizations throughout North Central Washington.